Visual Familiarity: a dialogue with my grandfather, 2022

In 1954 my grandfather graduated from what is now the Willem de Kooning Academy. 68 years later, I am graduating here as well. I grew up in his studio, with his stories about art history, wearing his old shirts as a little girl encouraged to paint, always surrounded by his lines, shapes, colors, motifs, techniques and ways of working.

My connection to my grandfather's work has always been present, lingering nostalgically over me. With this archival project, I investigate the influence of his practice on my own work, especially analyzing their visual familiarity. I transform his branches into something of mine by abstracting a naturally grown organic form to its essence. As a result, I create a collaboration between my minimalistic approach, my grandfather's visual elements and the unpredictability of nature.

This graduation project was exhibited at the Willem de Kooning Academy from July 13-17 2022.

Rik Jager, 1956
Eliana Jager, 2001
In 2019, I made my '
Cobalt Blue Series
', inspired by the work of
my grandfather, visual artist Rik Jager (1933-2017)
. I started consciously deepening my connection to his work to explore why my work looks the way it does. From my grandfather's archive of paintings, drawings, objects, showcases and articles, I collected visual elements that I experimented with: material, line, color, motif, abstraction and dimension.
Analyzing my grandfather's archive
Capturing my own process and experiments
Color studies, acrylics on paper
To develop my new work, '
Salmon Pink Series
', I decided to begin where my grandfather began: in the woods. I was drawn to the bright sunlight casting sharp-edged shadows of trees on trunks of other trees, capturing the presence of the surrounding trees on each tree. With shades of paint, I translated this effect on my objects.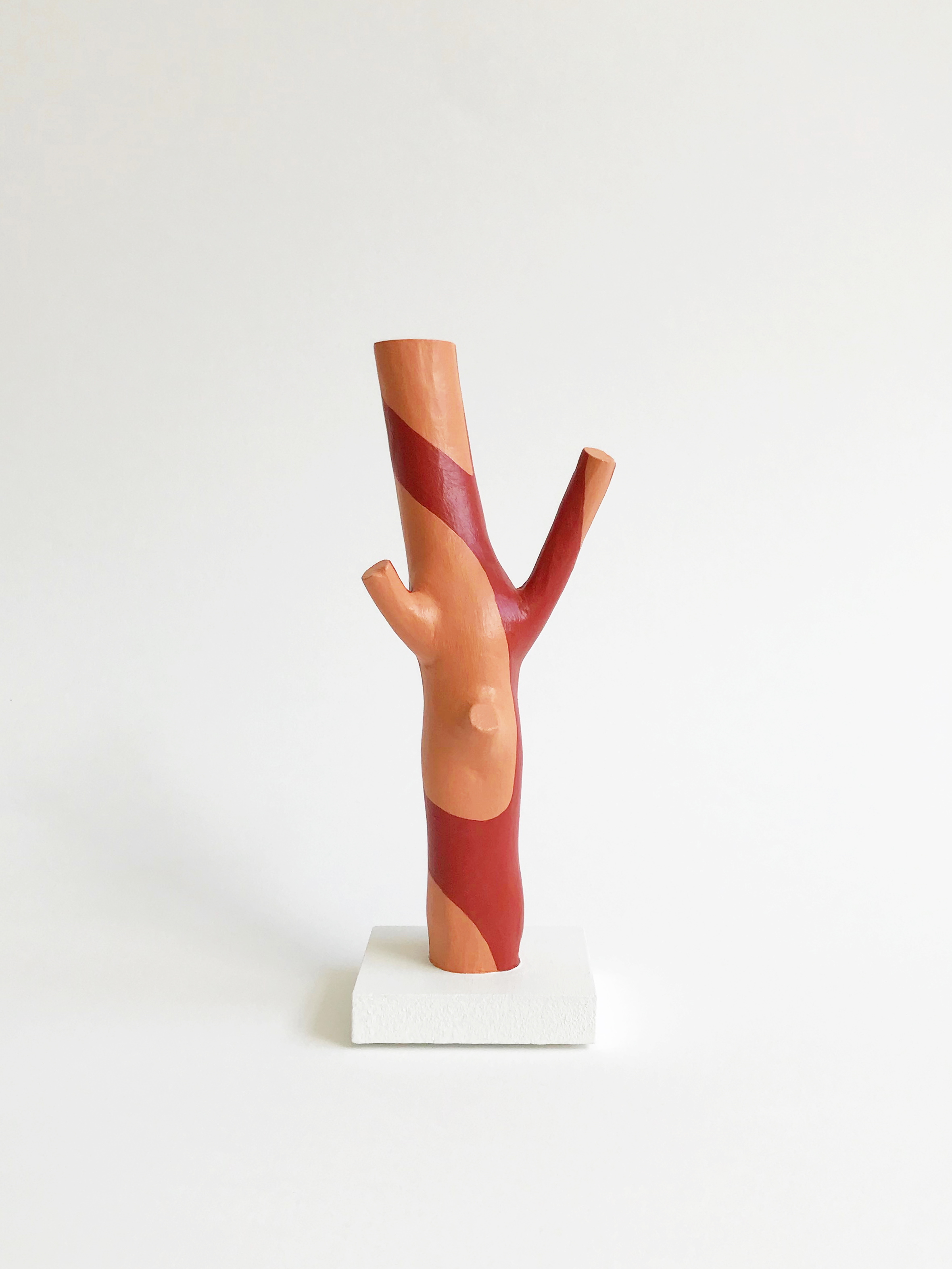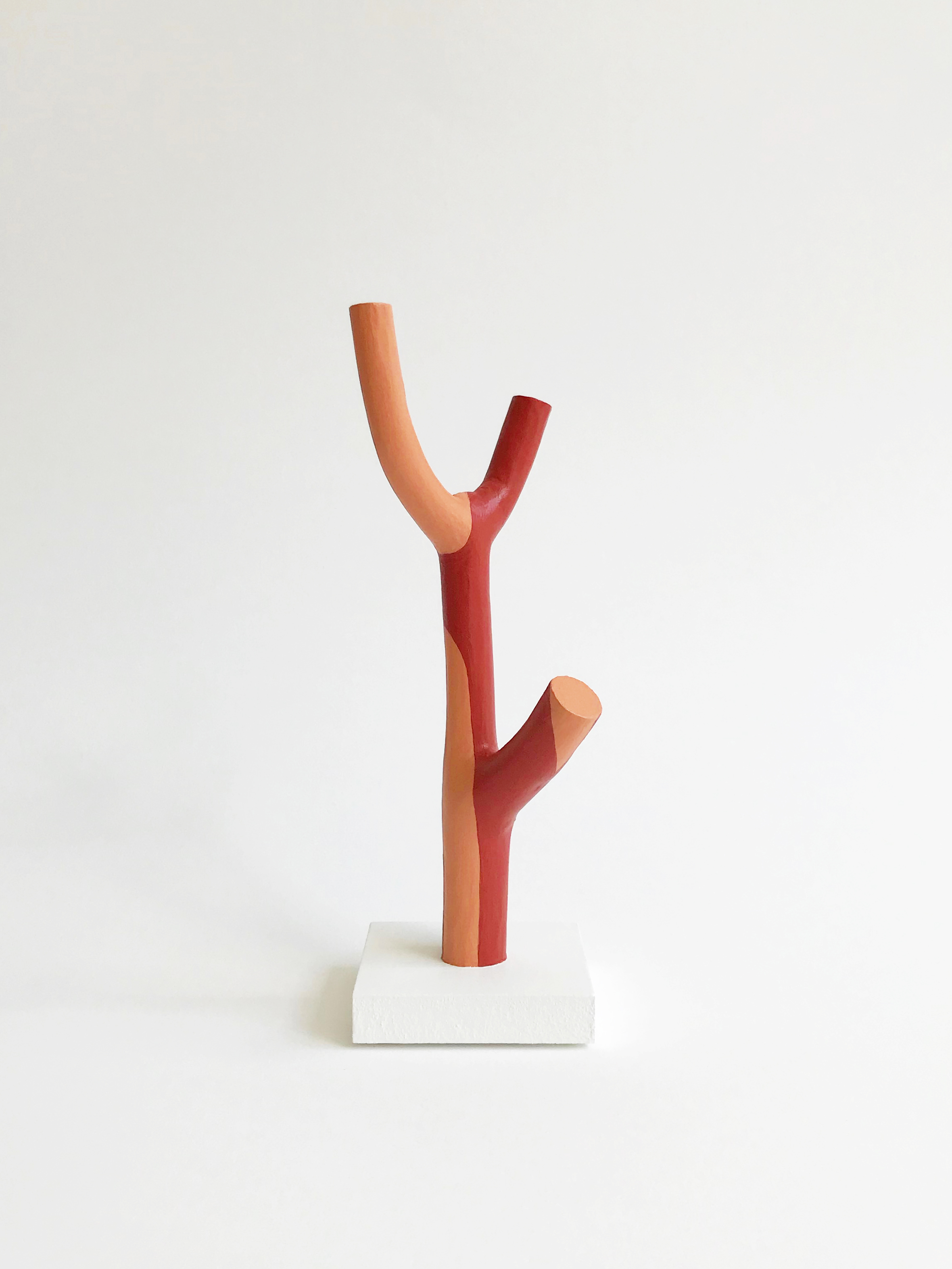 They are a visualization of the influence of my grandfather's work on mine: he is no longer here, but his influence remains visible. I select pieces that have the appearance of a miniature version of a trunk, like a part representing a whole. This project forms the beginning of what could be a life-long investigation into handing down visual language from generation to generation.

Nothing comes from nowhere. All creative work builds on what came before. Each new idea is a mixture of previous ideas. Being influenced by the people who you grew up with is a universal human experience. In this case, the influence is visual, allowing me to make its effects visible as an illustrator.